What Is Body Sculpting? Dr. Alissa M. Shulman Explains This Type of Cosmetic Surgery for Patients in Sarasota, FL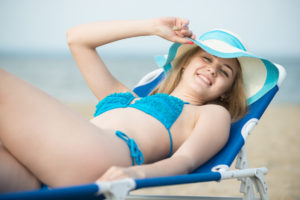 What is body sculpting? This question is frequently directed to Dr. Alissa M. Shulman, a board-certified plastic surgeon who practices in Sarasota, FL. Within the context of cosmetic surgery, body sculpting refers to a group of surgical techniques that can be used to refine and contour targeted areas of the body that have stubbornly resisted the effects of good nutrition and regular exercise. These areas might include the abdomen, hips, upper arms, buttocks, and thighs. Because certain aspects of the body's shape and profile are genetically predetermined, this issue affects many people – even some who are otherwise very fit. Additionally, body sculpting may be used as the final step of a weight loss program to help the skin and tissues conform to a newly reduced body size.
If you are interested in exploring what body sculpting can do for you, Dr. Shulman is the plastic surgeon in Sarasota, Florida, who can help. Typically, she recommends cosmetic plastic surgery for individuals who:
Are within 20 percent of their ideal body weight
Have maintained a stable body weight for more than 12 months
Are generally healthy, with no underlying medical conditions that could potentially affect the healing process
Do not smoke or use other forms of tobacco
Have a positive outlook and specific, realistic goals in mind for body sculpting
Are committed to maintaining a healthy lifestyle
If body sculpting is appropriate for you, Dr. Shulman can recommend an individualized treatment plan based on your needs and goals. This may include a tummy tuck, thigh lift, arm lift, breast lift, and/or liposuction.
While body sculpting can shape and contour one or more areas of the body by reducing fatty deposits, tightening loose skin, and firming lax muscles, it is important for prospective patients to understand that cosmetic plastic surgery is not intended to be a weight-loss method or solution for obesity. With that said, the results of body sculpting can be expected to be long lasting, provided that you maintain a stable weight and general fitness level. Of course, as your body ages, it will naturally lose some firmness, but the effects of your surgery should be relatively permanent.
Instead of entering the phrase "what is body sculpting" in a Google search box, come and talk with Dr. Shulman at her office in Sarasota, FL. Contact Sovereign Plastic Surgery to schedule your personal consultation today.