Cosmetic Plastic Surgery Including Liposuction, Tummy Tuck & Breast Lift Procedures Performed by a Board-Certified Plastic Surgeon in Sarasota, FL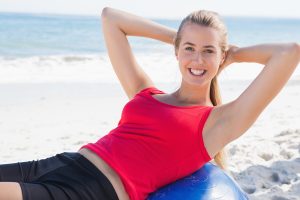 Dr. Alissa M. Shulman is a board-certified plastic surgeon who founded her solo practice, Sovereign Plastic Surgery, in Sarasota, Florida, in 2009. Long before she became a cosmetic plastic surgeon, Dr. Shulman wholeheartedly pursued her passion for art. As a gifted artist and sculptor of the human form, she has developed a highly refined appreciation for aesthetics and proportion, which is evident in the surgical results she achieves for her patients. The unique combination of outstanding medical credentials and an in-depth artistic background truly sets Dr. Alissa Shulman apart from most other plastic surgeons.
Specializing in body sculpting procedures focused on the neck down, Dr. Shulman believes in helping her patients emphasize their positive physical attributes while enhancing the specific aspects they would like to change. Beauty is highly subjective, and bringing it out requires a shared understanding between patient and surgeon, as well as a surgeon's artistic eye and precise touch.
Having earned the trust of many individuals over the years, Dr. Shulman has gained extensive experience in performing lipo, abdominoplasty (tummy tuck), breast reduction, arm lift, and thigh lift procedures designed to help her patients to look and feel their best. Additionally, as an alternative to breast augmentation with the placement of breast implants, Dr. Shulman performs fat transfer procedures.
With a lifelong desire to help others, Dr. Shulman discovered early on that the practice of cosmetic plastic surgery was a perfect marriage of her medical and artistic aspirations. Her keen ability to see things differently has defined her since she was a child and continues to shape her perspective as a plastic surgeon. Because true beauty is not cookie-cutter sameness, Dr. Shulman's goal is to establish trusted relationships with her patients and help them feel better about themselves, whatever that means for them.
Female Plastic Surgeon Offering Breast Reconstruction & Fat Grafting for Women in the Sarasota, FL, Area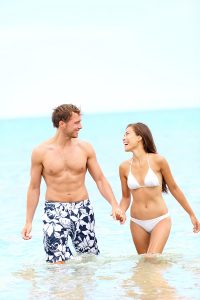 Dr. Shulman has extensive experience in performing breast reconstruction after mastectomy with fat grafting. During this type of procedure, she first harvests fat cells from another area of a patient's body, such as the thighs. Then, after the harvested fat is processed and purified, Dr. Shulman precisely layers it within a reconstructed breast to sculpt the patient's desired shape, size, and appearance.
Additionally, Dr. Shulman performs nipple-sparing mastectomies in collaboration with a general breast surgeon. By preserving the nipple and breast skin, it is often possible to achieve a more natural-looking result with less scarring as compared to a traditional mastectomy. These advanced reconstructive procedures may be appropriate for certain breast cancer patients, as well as women who choose to undergo a preventive mastectomy due to a genetic predisposition to cancer.
Reconstructive surgery on a breast typically involves several procedures performed over the course of one to two years. As a woman who understands women's concerns, Dr. Shulman works closely with each of her patients throughout that time, many of whom comment that they feel almost as if they've become members of Dr. Alissa Shulman's extended family.
Sovereign Plastic Surgery is located right next to Sarasota Memorial Hospital, where Dr. Shulman serves as the first female Chief of Surgery and Section Chief of Plastic Surgery. Also, Dr. Alissa Shulman was voted physician of the year 2016 by her colleagues and staff at SMH. She is always available to her patients by phone, and because she also lives in Sarasota, FL, she can see patients quickly at her office, when necessary. To schedule a personal consultation, contact Sovereign Plastic Surgery.