Arm Liposuction Performed by Dr. Alissa M. Shulman in Sarasota, FL, Can Enhance the Shape and Contour of the Upper Arms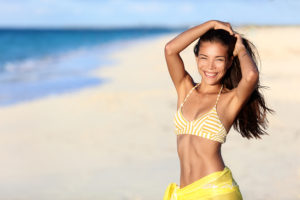 Arm liposuction is a type of cosmetic plastic surgery that can improve the appearance of the upper arm area. As explained by board-certified plastic surgeon Dr. Alissa M. Shulman in Sarasota, Florida, arm lipo can be a good option for an individual who has tried to achieve the results he or she is looking for with nonsurgical options like diet and exercise without success. Sometimes, flabby arms stubbornly persist, even in people who are otherwise very fit. Even after the triceps muscles (which run along the back of each upper arm) are strengthened and toned with exercise, they can still remain hidden under a layer of residual fat.
Among other things, "bat wings" may be attributed to a genetic predisposition to store excess fat in the hard-to-tone upper arm area, the effects of which often intensify with aging. But, there may be a surgical solution. Dr. Shulman has been performing arm liposuction and other cosmetic plastic surgery procedures for patients in the Sarasota, Florida, area since 2009. By precisely removing fat cells from each arm's circumference, she can even out the weight distribution to create a slimmer and more refined appearance.
While arm liposuction can be effective, it is not right for everyone. In general, this procedure is best-suited for individuals who:
Have a sufficient degree of skin elasticity in their upper arms
Maintain a healthy, stable body weight
Are in good overall health
Do not smoke or use other tobacco products
Have realistic expectations regarding the likely outcome of arm liposuction
By performing arm liposuction through a series of small incisions in the armpit area, Dr. Shulman is often able to minimize any visible scarring. For patients who would like to address hanging skin in addition to upper arm fat, she may recommend an arm lift (brachioplasty) procedure instead of or in addition to arm lipo (which cannot address lax skin on its own).
If you are interested in arm liposuction and would like to discuss your surgical goals with Dr. Shulman, you can contact Sovereign Plastic Surgery to schedule an appointment at our office in Sarasota, FL.