Breast Implant Removal and Lift for Women in Sarasota, FL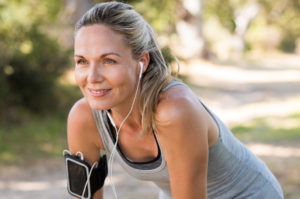 A treatment plan that includes breast implant removal and breast lift surgery may be appropriate for a woman who has decided that she would like to have her implants removed and not replaced. In Sarasota, FL, Dr. Alissa M. Shulman performs this type of cosmetic plastic surgery for women who have medical concerns about their previously placed implants – which are not intended to be lifetime devices – as well as those who feel that their large breast implants do not fit their current lifestyles.
Not all women opt for breast lift surgery following the removal of their breast implants. But, some women's breasts may sag after their implants are removed. This condition, known as ptosis, can occur as the remaining breast volume settles into the bottom of the skin envelope. If Dr. Shulman believes that a breast is likely to sag after implant removal, she may recommend a breast lift to help create a smaller, perkier shape. This procedure may be performed simultaneously with or after breast implant removal in Sarasota, Florida.
Dr. Shulman makes this recommendation on a case-by-case basis after evaluating multiple individual factors, including the patient's:
Implant size
Original breast augmentation date (the longer implants have been in place, the less likely the tissue is to retract to its pre-augmentation shape)
Natural breast size
Breast skin elasticity
Level of breast skin stretching
Weight fluctuations following implant placement
Personal preferences
The goal of any type of breast surgery, whether it includes augmentation, reduction, or tissue lifting, is to create a natural-looking result with optimal proportion and balance. As a woman who understands women's concerns, Dr. Shulman's goal is to make her patients look as good as they would realistically like, while accentuating the positive physical features they already have.
To learn more about breast implant removal and lift surgery, contact Sovereign Plastic Surgery to schedule an appointment with Dr. Shulman at her office in Sarasota, FL.