Cosmetic Surgeon in Sarasota, FL Who Is Also a Lifelong Artist and Sculptor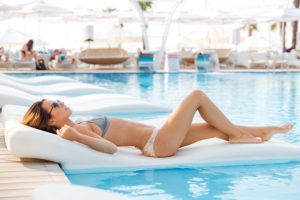 A cosmetic surgeon can sculpt your body by performing a plastic surgery procedure to enhance your appearance and help you achieve your aesthetic goals. Whether you are looking for a subtle change or a dramatic effect, it's essential to work with a qualified surgeon who can review your expectations and confirm that surgery is appropriate for you. Many patients entrust their care to Dr. Alissa Shulman, a board-certified plastic surgeon and lifelong artist and sculptor whose solo practice, Sovereign Plastic Surgery, is located next to Sarasota Memorial Hospital in Sarasota, FL.
As a cosmetic surgeon, Dr. Shulman emphasizes that this type of surgery is always considered to be elective. For this reason, you should explore all of your options before making a final decision. For instance, if you are interested in liposuction to reduce a small bulge in an isolated area of your body, such as your upper arms or inner thighs, there may be a nonsurgical alternative that meets your needs.
In addition to liposuction, Dr. Shulman performs several other types of cosmetic plastic surgery procedures in Sarasota, FL. As your cosmetic surgeon, she might recommend:
Abdominoplasty (also known as a tummy tuck)
Breast lift surgery (mastopexy)
Breast reduction
Breast augmentation
Arm lift (brachioplasty)
Thigh lift
Dr. Shulman is a cosmetic surgeon who has always marched to the beat of her own drum. She understands that true beauty comes in all shapes and sizes, and she is committed to helping her patients showcase their positive physical attributes while enhancing the areas they would like to change. First and foremost, though, she will confirm that you are healthy enough to undergo surgery. In her experience as a cosmetic surgeon, the best candidates for cosmetic surgery are people who have a positive outlook and realistic expectations.
If you'd like to discuss your aesthetic concerns and goals with a cosmetic surgeon, contact Sovereign Plastic Surgery to schedule a personal consultation with Dr. Shulman at her office in Sarasota, FL.