Cosmetic Plastic Surgery Performed in Sarasota, FL, by a Board-Certified Plastic Surgeon Who Is Also an Artist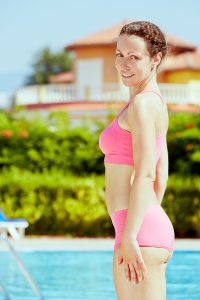 Cosmetic plastic surgery can help you achieve your aesthetic goals. To ensure the best possible outcome, it's important to work with a highly skilled and artistically gifted surgeon who can confirm that your expectations are realistic and that surgery is an appropriate way to achieve your desired result. In Sarasota, Florida, that surgeon is Dr. Alissa Shulman, a board-certified plastic surgeon and lifelong artist who founded her solo practice, Sovereign Plastic Surgery, in 2009.
Dr. Shulman cautions that, as with any other type of elective surgery, a decision to undergo a cosmetic procedure must be made carefully. You cannot expect it to change your life, make you look like your favorite celebrity, or solve your personal problems. However, when performed for the right reasons, cosmetic plastic surgery can enhance both your appearance and your sense of well-being.
As an individual who has always dared to be different herself, Dr. Shulman firmly believes in helping her patients emphasize their unique, positive physical attributes while enhancing the specific aspects they would like to change. Over the years, she has worked with patients who have all types of bodies, including full figures, athletic builds, and very thin frames. Rather than being a certain size or weight, the best candidates for cosmetic surgery are usually individuals who enjoy a positive outlook, have generally good health, and do not smoke.
To help her patients achieve the looks they desire, Dr. Shulman performs the following cosmetic plastic surgery procedures in Sarasota, FL:
Liposuction
Fat grafting (breasts and buttocks)
Tummy tuck (abdominoplasty)
Breast lift
Breast reduction
Breast augmentation
Arm lift (brachioplasty)
Thigh lift
Depending on a patient's specific needs and preferences, Dr. Shulman can also develop a comprehensive body sculpting treatment plan that includes two or more cosmetic procedures.
If you'd like to discuss your cosmetic plastic surgery goals with Dr. Shulman, contact Sovereign Plastic Surgery to schedule a personal consultation at our warm and welcoming office in Sarasota, FL.