What Is Body Contouring Surgery? Find Out From Dr. Alissa M. Shulman in Sarasota, FL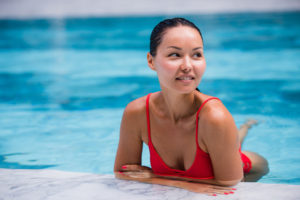 What is body contouring? This is a question that is often asked of Dr. Alissa M. Shulman, a board-certified plastic surgeon who founded Sovereign Plastic Surgery in Sarasota, FL. In short, body contouring consists of one or more surgical procedures designed to remove excess fat and skin and tighten the underlying supportive tissues in various areas of the lower body. This type of cosmetic treatment can be particularly beneficial following a dramatic weight loss, especially if a patient's skin lacks the elasticity necessary to allow it to conform well to his or her newly reduced body size.
If you'd like to explore what body contouring can do for you, Dr. Shulman is the plastic surgeon in Sarasota, Florida, to turn to. She works closely with each patient to develop an appropriate body contouring treatment plan, which may include:
A breast lift (with or without the placement of implants) to reposition drooping, flattened breasts
A tummy tuck to remove an apron of excess skin that hangs over the abdomen
One or more lower body lifts to tighten the abdomen, buttocks, or outer thighs
A medial thigh lift to reduce sagging in the inner thigh area
Brachioplasty to improve the firmness and tone of the upper arms
Body contouring involves many choices, the first and most important of which is your surgeon. If you choose to work with Dr. Shulman, you will benefit from both the expertise of a highly qualified plastic surgeon and the kindness of a genuinely compassionate person. Additionally, unlike most other cosmetic plastic surgeons, Dr. Shulman has the unique advantage of being a lifelong artist and sculptor. By creating art, she has acquired an in-depth appreciation of the nuanced beauty of the human form. Her ultimate goal is to help her patients feel better about themselves, regardless of their body size or shape.
If you're ready to cross the finish line in your weight loss program, don't simply rely on the information you find after typing "what is body contouring" into an internet search engine. Instead, schedule a personal consultation with Dr. Shulman at Sovereign Plastic Surgery in Sarasota, FL.