Abdominoplasty Performed by Board-Certified Plastic Surgeon in Sarasota, FL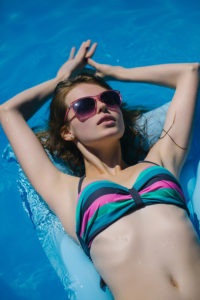 Abdominoplasty, or a "tummy tuck," is a cosmetic procedure designed to reduce and tone the abdominal region by removing excess skin and fatty tissue, and tightening lax muscles. While this type of surgery is not a substitute for weight loss through proper nutrition and regular exercise, it can be helpful for an individual who has developed a protruding, loose, or sagging abdomen despite maintaining a stable and healthy body weight. Dr. Alissa M. Shulman, a board-certified plastic surgeon and founder of Sovereign Plastic Surgery, performs tummy tuck procedures for men and women from the Sarasota, Florida, area.
According to Dr. Shulman, there are several common factors that might lead an individual to seek an abdominoplasty procedure at Sovereign Plastic Surgery in Sarasota, FL. These include:
Pregnancy
Significant weight fluctuations
Prior surgeries
Aging
Heredity
Before recommending abdominoplasty, Dr. Shulman will first ensure that a patient's goals are realistic and, if so, whether they could be achieved with a less invasive procedure, such as liposuction. However, in order for liposuction to produce a successful outcome when used to treat the abdominal area, a patient must have sufficiently firm and elastic skin. Otherwise, a tummy tuck would likely be a better option. It's also important to note that abdominoplasty cannot completely eliminate stretch marks, although their appearance may improve somewhat if they are located on areas of excess skin that will be removed.
While the results of abdominoplasty can be expected to be long-lasting, a positive outcome can be diminished considerably by fluctuations in body weight. Therefore, Dr. Shulman generally advises those who are planning to lose weight, as well as women who may consider future pregnancies, to delay having an abdominoplasty until after their weight stabilizes.
To learn more and find out whether you are a good candidate for abdominoplasty or liposuction, please call Sovereign Plastic Surgery to schedule a consultation with Dr. Alissa Shulman at her office in Sarasota, FL.