Breast Enlargement Surgery Performed at Sovereign Plastic Surgery in Sarasota, FL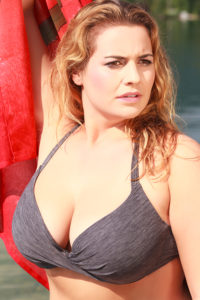 Breast enlargement is a cosmetic surgery procedure during which liquid- or gel-filled implants are placed within a woman's chest to enhance the size and shape of her breasts. Many women who are exploring this type of elective procedure will gather information by talking with friends or consulting the Internet. However, the most valuable resource is a board-certified plastic surgeon like Dr. Alissa M. Shulman, who practices at Sovereign Plastic Surgery in Sarasota, Florida.
A woman might consider breast enlargement for any number of reasons, and her personal motivations are among the most important considerations when deciding whether to proceed. Since 2009, women in the Sarasota, FL, area have trusted Dr. Shulman to help them make this important decision. Dr. Shulman meets with each prospective patient at her comfortable office, where she candidly discusses the risks and benefits of breast enlargement surgery, along with any limitations on the possible result due to the patient's existing breast tissue and body type.
In order to ensure the best possible outcome, Dr. Shulman believes that it is essential to design a procedure that balances a patient's desires with what her physical characteristics will allow. For instance, every woman's body is different, and even minor differences must be taken into account when planning a breast enlargement procedure. These include a woman's existing:
Breast symmetry
Breast width
Breast tissue and skin characteristics
Perhaps most importantly, Dr. Shulman will ensure that a woman's goals for breast enlargement surgery are realistic. Breast implants that are too large or heavy for a woman's frame can result in excessive skin stretching and a need for corrective surgery in the future. Additionally, the effects of gravity will become more apparent over time in the form of unwanted sagging and drooping. In some cases, this type of damage cannot be surgically corrected. For these reasons and more, careful planning is vital.
After you meet with Dr. Shulman and carefully consider all appropriate factors, you will be well-positioned to determine whether breast enlargement surgery is the right option to achieve your aesthetic goals and, if so, what type of implants would be the right choice for you. To learn more or schedule an appointment, contact Sovereign Plastic Surgery in Sarasota, FL.