Upper Arm Liposuction Performed by Dr. Alissa M. Shulman in Sarasota, FL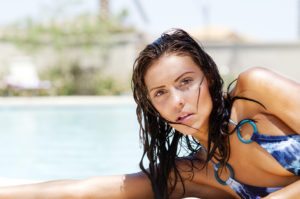 Upper arm liposuction can add shape and definition to an area of the body that is notoriously difficult to improve with diet and exercise — even with highly targeted weight training and triceps curls. Many women from Sarasota, FL, consult with board-certified plastic surgeon Dr. Alissa M. Shulman of Sovereign Plastic Surgery for help in dealing with this frustrating issue.
The fact is, many women's bodies are genetically predisposed to storing fat in certain areas, one of which is the upper arms. Sometimes, even if the underlying muscles are very strong and toned, their attractive appearance remains hidden under a stubborn layer of fat. For certain people, arm liposuction can be an appropriate solution.
Of course, individual needs can vary widely, and upper arm liposuction is not right for everyone. In general, this procedure is best-suited for individuals who have:
Sufficient skin elasticity
A healthy, stable body weight
Good overall health
A positive outlook
Realistic expectations
Since 2009, Dr. Shulman has been performing upper arm liposuction and other cosmetic plastic surgery procedures in Sarasota, Florida. During surgery, she can precisely remove targeted fat cells from the circumference of each arm. By balancing the distribution of weight in this way, she can create a slimmer and more refined upper arm appearance. However, it's important to note that liposuction will have no effect on lax skin. For a patient who would like to address hanging skin in addition to upper arm fat, Dr. Shulman may recommend an arm lift (brachioplasty) procedure instead of or in addition to arm liposuction.
If you are interested in upper arm liposuction and would like to meet with Dr. Shulman to discuss your surgical goals, contact Sovereign Plastic Surgery to schedule an appointment at our office in Sarasota, FL.