Breast Enhancement Surgery Performed at Sovereign Plastic Surgery in Sarasota, FL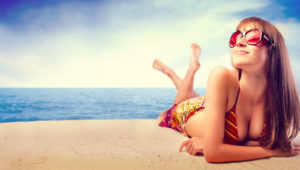 As a board-certified plastic surgeon, Dr. Alissa M. Shulman has extensive experience in performing breast enhancement and other cosmetic procedures for women in Sarasota, FL. And, as a talented artist and sculptor of the human form, she strives to create the most natural look possible through surgery. When planning a patient's breast augmentation procedure, she firmly believes that it is essential to achieve a balance between the patient's breast size and body type, and she helps the patient choose appropriate implants based on these and other factors, while taking the patient's aesthetic preferences into account.
Dr. Shulman determines each prospective patient's candidacy for breast enhancement on an individual basis during a personal consultation at Sovereign Plastic Surgery, her practice in Sarasota, FL. First and foremost, a woman must be healthy enough to undergo surgery, and her expectations regarding the likely outcome must be reasonable. Additionally, as explained by Dr. Shulman, a good candidate for breast enhancement may be:
A woman who wishes to have larger breasts for cosmetic reasons
A woman whose weight loss has affected the size and shape of her breasts
A woman who has lost breast shape or firmness due to pregnancy or aging
During a breast enhancement procedure, Dr. Shulman will place a liquid- or gel-filled implant behind a patient's existing breast tissue or underneath the muscle between the breast and chest wall, with a goal to enlarge and reshape the breasts (in some cases, she also performs breast augmentation with fat transfers). Typically, the incisions can be hidden in the crease under each breast.
Most patients are able to return home on the same day as their breast enhancement surgery. Some residual soreness, swelling, and bruising can be expected to gradually subside over 10 to 14 days. While many women are able to go back to work within a few days, strenuous activities should be avoided for up to four weeks after surgery. Dr. Shulman provides each patient with detailed aftercare instructions and a routine follow-up appointment schedule to help ensure proper healing.
If you'd like to discuss breast enhancement surgery with Dr. Shulman, contact Sovereign Plastic Surgery to schedule an appointment at her office in Sarasota, FL.