Choose the Breast Surgeon in Sarasota, FL, Who Is Also a Gifted Artist – Dr. Alissa M. Shulman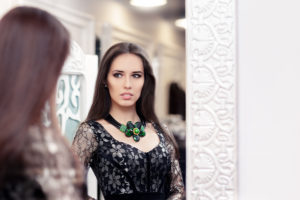 When choosing a breast surgeon in Sarasota, FL, you'll want to consider several key criteria. Of course, some of these factors are concrete, such as board certification and years of experience. Equally important, though, are certain intangible factors, such as your own personal comfort level. Consider working with Dr. Alissa M. Shulman at Sovereign Plastic Surgery. Dr. Shulman possess a unique combination of exceptional medical credentials, an in-depth artistic background, and a friendly, down-to-earth demeanor, which truly sets her apart from other plastic surgeons.
A board-certified plastic surgeon who founded her solo practice in 2009, Dr. Shulman is well respected by both her patients and peers in the Sarasota, Florida, area and beyond. She is also an individual who has always dared to be different. Long before she became a qualified breast surgeon, she pursued her passion for creating art. With years of experience as an artist and sculptor of the human form, Dr. Shulman has acquired a refined appreciation for aesthetics and proportion, as this has directly influenced her surgical techniques.
As a breast surgeon, Dr. Shulman performs the following types of surgery:
Breast augmentation (with implants or fat transfers)
Breast lift
Breast reduction
Breast reconstruction (with implants or fat transfers)
When you meet with Dr. Shulman, you'll feel comfortable immediately. You'll notice that she is an excellent listener who takes a genuine interest in your aesthetic concerns. If she determines that surgery is appropriate for you, she'll take the time to fully explain what she can do as a breast surgeon to help you achieve your goals by enhancing your appearance in the most realistic way possible.
Dr. Shulman is an outstanding breast surgeon in Sarasota, FL. If you'd like to meet with her, contact Sovereign Plastic Surgery to schedule an appointment.