Breast Lift and Augmentation Performed by Dr. Alissa M. Shulman in Sarasota, FL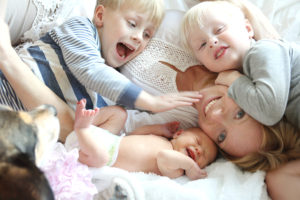 A combined breast lift and augmentation procedure may be appropriate for you if you'd like to enhance both the positioning and volume of your breasts. If you're interested in learning more about this surgical technique, you can feel confident placing your care into the skillful hands of Dr. Alissa M. Shulman. A board-certified plastic surgeon, Dr. Shulman has been performing cosmetic breast surgery and other plastic surgery procedures at Sarasota Memorial Hospital in Sarasota, FL, since 2009. During a personal consultation at her office (which is also located in Sarasota, Florida), you can discuss your aesthetic goals and learn how they may be achieved with plastic surgery. After taking into account your unique anatomy and preferences, Dr. Shulman can recommend the right treatment strategy for you.
We think you'll feel comfortable with Dr. Shulman right away. She prides herself on being an individual who has always marched to the beat of her own drum. Her perspective as a plastic surgeon is influenced by her varied roles as a woman, mother, wife, daughter, artist, and sculptor. Rather than pursuing "cookie cutter" sameness or society's current idea of perfection, she takes a personalized approach to plastic surgery in order to help her patients feel better about themselves — whatever that may mean for them. The human body is her artistic medium, and she is able to sculpt it, restore it, and enhance it with a high degree of precision.
Specifically, Dr. Shulman may recommend a combined breast lift and augmentation if you would like to address certain changes in the appearance of your breasts, such as sagging and lost volume, that may have occurred for any of the following reasons:
Pregnancy
Childbirth
Nursing
Weight fluctuations
Menopause
The natural aging process
The use of certain medications, such as oral contraceptives, antidepressants, and hormones
Performed on its own, a breast lift can elevate and reshape your breasts, but it cannot increase their size. Therefore, if you'd like to add fullness as well, a combined approach would probably be better suited for you. Ultimately, the goal of any type of breast surgery is to create a natural-looking result with good proportion and balance.
If you'd like to learn more about breast lift and augmentation surgery, contact Sovereign Plastic Surgery to schedule an appointment with Dr. Shulman in Sarasota, FL.