Board-Certified Plastic Surgeons in Sarasota, FL, Include Dr. Alissa M. Shulman of Sovereign Plastic Surgery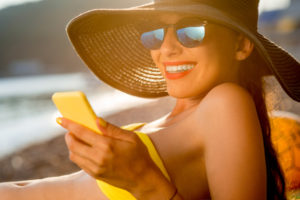 Plastic surgeons perform surgical procedures designed to change the appearance or contour of a specific area of the body. In addition to cosmetic plastic surgery, such as tummy tucks and thigh lifts, many plastic surgeons perform reconstructive surgery, such as post-mastectomy procedures.
If you're considering a cosmetic or reconstructive procedure, the process of choosing among the many plastic surgeons who practice in the Sarasota, Florida, area may seem a bit daunting. And that's quite understandable; after all, you will live with the results of your choice for many years, if not the rest of your life. So, you'll want to choose carefully.
In the highly focused discipline of plastic surgery, true competency requires a unique combination of basic knowledge, surgical judgment, technical expertise, ethics and interpersonal skills. There is one plastic surgeon in Sarasota, Florida, who offers her patients all of this and more. That surgeon is Dr. Alissa M. Shulman.
When considering different plastic surgeons, it's important to review their credentials. Dr. Shulman's many accomplishments include the following:
Graduating with honors from SUNY at Buffalo with dual degrees in anatomy and fine arts (sculpture)
Graduating from SUNY at Buffalo School of Medicine and Biomedical Sciences
Completing a general surgery internship and residency at the University of Texas School of Medicine at Houston
Completing residency training as a plastic surgeon at the Medical College of Ohio
Practicing in South Bend, IN, from 2000-2008
Founding her own practice in 2009
Being named Section Chief of Plastic Surgery at Sarasota Memorial Hospital
Serving as the sole woman on the Board of Directors of the Florida State Society of Plastic Surgeons
Additionally, unlike most plastic surgeons, Dr. Shulman has a distinct advantage in being a lifelong artist and sculptor. Through her art, she has acquired an in-depth appreciation of the nuanced beauty of the human form.
As a highly qualified plastic surgeon and genuinely compassionate person, Dr. Shulman believes in developing trusted relationships with her patients, many of whom state that they feel more like Dr. Shulman's family members than clients. Ultimately, her goal is to help her patients feel good about themselves, regardless of their body shape or size.
If you'd like to meet with Dr. Shulman and see firsthand how she is different from other plastic surgeons, you can contact Sovereign Plastic Surgery to schedule an appointment at her office in Sarasota, FL.