Stomach Liposuction Performed in Sarasota, FL, Can Add Definition and Contour to Your Midsection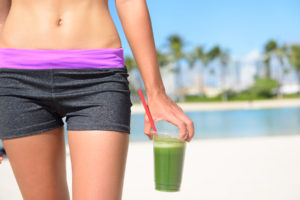 Often targeted with liposuction, the stomach is an area of the body that has a natural tendency to store excess fat. Many men and women – of all ages, body sizes, and fitness levels – find that they are inclined to carry some extra pounds in this region. This phenomenon could be related to nutrition and fitness, as well as genetics and metabolism – or all of the above.
If you believe that you could benefit from stomach liposuction, Dr. Alissa M. Shulman of Sovereign Plastic Surgery in Sarasota, FL, may be able to help. An experienced and board-certified plastic surgeon, Dr. Shulman can provide individualized advice and guidance to help you make a fully informed treatment decision.
Most people will agree that there is nothing to love about "love handles" or a "muffin top." That's why many prospective patients contact Dr. Shulman at her office in Sarasota, Florida, to learn more about stomach liposuction as a way to add contour and definition to the waistline. Because each patient is unique in terms of surgical goals and physical characteristics, a personal consultation with a trusted plastic surgeon is a must before deciding on a specific procedure.
In general, stomach liposuction may be appropriate for a person who:
Has maintained a stable body weight for at least 12 months
Would like to address small pockets of excess fat that have not responded to diet or exercise
Has realistic expectations regarding the surgical outcome
Is healthy enough to undergo surgery
Does not smoke
Because stomach liposuction cannot improve hanging skin, lax muscles, or cellulite, a tummy tuck (abdominoplasty) might be better suited for an individual who would like to address these concerns.
As medical research continues, new liposuction techniques and tools are continually being discovered and evaluated. Even so, it is ultimately the skill of the surgeon who performs the procedure that is the most instrumental factor in the final result of stomach liposuction.
To learn more about stomach liposuction, contact Sovereign Plastic Surgery to schedule a personal consultation with Dr. Shulman at her office in Sarasota, FL.