Fat Grafting Performed in Sarasota, FL, by a Board-Certified Plastic Surgeon at Sovereign Plastic Surgery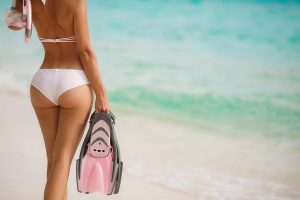 For fat grafting and other cosmetic procedures, many people in the Sarasota, Florida area turn to Dr. Alissa M. Shulman at Sovereign Plastic Surgery. A board-certified plastic surgeon, Dr. Shulman also performs many intricate breast reconstruction surgeries. As a result, she has developed highly refined fat grafting skills, and this expertise carries over to her cosmetic plastic surgery procedures as well. In addition to being a highly experienced and well-respected cosmetic plastic surgeon, Dr. Shulman offers her patients another advantage – she is a gifted artist and sculptor who has acquired an in-depth appreciation of the human form.
Fat grafting is a surgical procedure designed to enhance certain areas of the body, such as the breasts or buttocks, by adding shapely fullness. Because a patient's own fat cells are used for the enhancement, a natural-looking result can be achieved without the risk of rejection that typically goes along with the placement of implants. Additionally, fat grafting can provide a further benefit by improving the contour of another area of the body (which serves as the harvest site for the fat cells).
When performing fat grafting procedures in Sarasota, Florida, Dr. Shulman uses the innovative REVOLVE™ System, which involves:
Fat harvesting – Dr. Shulman performs liposuction on an area of the body that has excess fat, such as the inner thighs, waist, buttocks, or lower back. After making a series of tiny incisions in the treatment site, she inserts a thin, flexible tube (cannula), which she uses to manually break up the fat and suction it out.
Washing and processing the fat – Dr. Shulman places the harvested fat cells in the REVOLVE™ System (a single-use, closed device), where they are washed and filtered to separate fatty tissue from fluid waste.
Fat grafting – Using a syringe, Dr. Shulman artfully injects the processed fat cells into the targeted breast or buttock to enhance its shape and volume.
In general, an ideal candidate for fat grafting  is a woman who is in good health, does not smoke, and maintains a consistent body weight. While the procedure may be suitable for an individual who is slightly overweight (as long as her weight is stable), Dr. Shulman discourages her patients from gaining weight in preparation for a procedure. The reason is that if fat cells are harvested from an area of the body that is usually affected by weight gain or loss, any weight fluctuations that occur after recovery could potentially affect the final result.
Fat grafting is a highly customized procedure; some patients seek subtle changes, while others are looking for dramatic effects. If you'd like to discuss your aesthetic goals with Dr. Shulman, you can call Sovereign Plastic Surgery to schedule an appointment at our office in Sarasota, FL.