Breast Reconstruction After Mastectomy or Lumpectomy – Options for Women in Sarasota, FL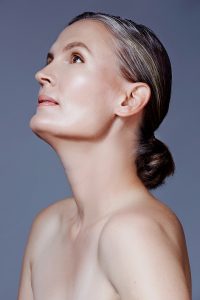 Breast reconstruction after mastectomy or lumpectomy is achieved through several plastic surgery procedures designed to restore the size, shape, and appearance of an affected breast. This process can be both physically and emotionally rewarding for a woman who lost breast tissue during surgery performed to treat or prevent breast cancer. However, its success depends in part on a candid exchange between the patient and her surgeon beforehand. Therefore, for the best possible outcome, it's important for a woman to work with an experienced and trusted surgeon. In Sarasota, Florida, that surgeon is Dr. Alissa M. Shulman. As a board-certified plastic surgeon and talented sculptor, Dr. Shulman has outstanding medical credentials and artistic gifts, both of which are complemented by her female perspective – a true advantage when performing breast reconstruction surgery.
If you're interested in breast reconstruction and would like to explore your options, you can meet with Dr. Shulman at Sovereign Plastic Surgery, her solo practice located next to Sarasota Memorial Hospital in Sarasota, FL. Dr. Shulman and her staff will put you at ease in her tropical-themed office, which features some of her original artwork. There, you can discuss the reasons you're interested in surgery, as well as your expectations and desired outcome. If you and Dr. Shulman determine that you are a candidate for breast reconstruction after your mastectomy or lumpectomy, she will fully explain your options, which may include a:
Tissue expander and implant – A medical device called a tissue expander is surgically placed within the breast. During weekly office visits scheduled over the course of approximately six months, the tissue expander is progressively enlarged until it reaches the desired size. At that point, the tissue expander is replaced with a breast implant during a surgical procedure.
Tissue expander and latissimus dorsi flap – Similar to a tissue expander and implant, but the tissue expander is covered by skin and muscle rotated from the patient's back. This procedure is often used to reinforce radiated or scarred tissue.
Depending on your needs and preferences, your breast reconstruction may be scheduled to begin immediately (during your mastectomy or lumpectomy procedure) or sometime later. If a nipple-sparing mastectomy is appropriate for you and you elect to proceed with that procedure, your breast skin and nipple will be preserved during your mastectomy. Alternatively, Dr. Shulman can perform nipple reconstruction using local skin, as well as areola tattooing. Breast reconstruction can also be complemented by fat grafting, which can add contour and softness to the breast.
If you have questions about breast reconstruction after mastectomy, contact Sovereign Plastic Surgery to schedule a personal consultation with Dr. Shulman at our office in Sarasota, FL.