Dr. Alissa M. Shulman — A Breast Implant Surgeon and Lifelong Artist in Sarasota, FL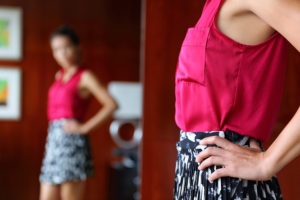 Dr. Alissa M. Shulman is a well-respected breast implant surgeon who practices in Sarasota, FL. A board-certified plastic surgeon, Dr. Shulman founded her solo practice, Sovereign Plastic Surgery, in 2009 with a mission to provide a level of care that she herself would expect as a patient.
As a lifelong artist, Dr. Shulman has developed finely honed skills as a sculptor of the human form, and this experience contributes greatly to her keen sense of aesthetics as a breast implant surgeon. Her patients benefit directly from her unique artistic skills as she works with them to address their appearance-related concerns with plastic surgery. While each patient's preferences and goals for breast augmentation surgery can vary widely, her ultimate goal is to create physical beauty and harmony.
As a breast implant surgeon, Dr. Shulman is highly regarded by her patients and peers in Sarasota, Florida, and beyond. Here are some reasons why:
A compassionate bedside manner is of the utmost importance to Dr. Shulman. She believes that patient satisfaction is paramount, and if you choose to work with her, you can expect her to personally look after you at every step of your treatment journey.
Shulman believes that a decision to undergo elective plastic surgery should be made carefully. Therefore, she provides prospective patients with all of the information and guidance they need to make fully informed treatment choices. She would never allow any perceived time constraints to prevent a patient from making the right decision.
Shulman will not perform a surgical procedure that she herself does not believe in. Nor will she perform surgery if she feels it will not benefit a patient in the long term. Sometimes, she recognizes that the best decision is not to operate, and in this situation, she can help a patient find the right solution for his or her needs.
Dr. Shulman has a well-earned reputation for providing exceptional pre- and post-operative care and support. As a breast implant surgeon, one of her main priorities is to establish a close and trusted relationship with each patient. Long-term follow-up care is very important to her, and many of her patients have commented that they feel more like family members. She continually strives for excellence in all aspects of her surgical practice.
In sum, Dr. Shulman is an exceptional breast implant surgeon in Sarasota, FL. If you'd like to meet with her to discuss breast augmentation surgery, contact Sovereign Plastic Surgery to schedule a personal consultation.