Liposuction Procedures Artfully Performed by a Board-Certified Plastic Surgeon in Sarasota, FL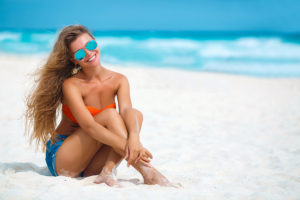 Liposuction procedures involve the surgical use a suction device to remove small amounts of excess fat. While not a weight loss method or cure for obesity, liposuction can add subtle shape and contour to a targeted area of the body. If you are interested in this type of cosmetic plastic surgery, Dr. Alissa M. Shulman of Sovereign Plastic Surgery in Sarasota, FL, can help you decide if it is right for you.
While everyone is unique in terms of both physical anatomy and aesthetic preferences, liposuction procedures may be well suited for men and women who have maintained a stable body weight for more than 12 months, have relatively firm skin, and would like to address isolated pockets of fatty tissue. It's essential to understand that the results of liposuction will likely be subtle, and therefore it's important to have reasonable expectations with regard to the surgical outcome. Dr. Shulman can discuss all of this and more during a personal consultation at her office in Sarasota, Florida.
Some commonly performed liposuction procedures includes those that target the:
Abdomen
Hips
Buttocks
Inner thighs
Outer thighs
Knees
Upper arms
Male breasts
In addition to being able to precisely suction away fatty tissue, a surgeon must have a certain amount of artistic skill in order to create a very smooth skin surface, which can dramatically enhance the result of liposuction. With her specialized training, extensive experience, and background as a sculptor, Dr. Shulman is uniquely qualified to perform liposuction procedures with a high level of precision and expertise.
If you have questions about liposuction procedures, you can receive personalized advice from Dr. Shulman during a consultation at her office in Sarasota, FL.