Abdominoplasty Surgery in Sarasota, FL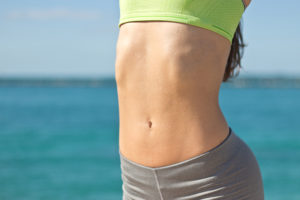 Abdominoplasty surgery can be effective for firming and smoothing the body's midsection. However, this type of major surgical procedure is not a substitute for regular physical activity or balanced nutrition. Rather, it is designed to address loose skin and lax muscles that have resulted from excessive stretching, which often occurs due to pregnancy or significant weight fluctuations. Dr. Alissa M. Shulman, a board-certified plastic surgeon and founder of Sovereign Plastic Surgery in Sarasota, FL, performs abdominoplasty surgery and other cosmetic procedures to help her patients achieve their aesthetic goals.
Dr. Shulman believes that the best candidates for abdominoplasty surgery are men and women who are in relatively good physical shape but are concerned about loose abdominal skin or excess fatty deposits that have not responded sufficiently to diet and exercise. During a face-to-face meeting at her office in Sarasota, Florida, Dr. Shulman carefully evaluates each prospective patient and recommends an individualized treatment plan to meet the patient's specific needs and goals. Additionally, Dr. Shulman helps to ensure that the patient's expectations are realistic, which is essential prior to electing any type of cosmetic plastic surgery.
While there is no substitute for a personal consultation with a surgeon, here is some general information about abdominoplasty surgery:
There is more than one type of tummy tuck. The standard procedure removes excess abdominal skin and tightens the underlying muscles, while a mini tummy tuck focuses on the lower abdomen, and an extended abdominoplasty targets the entire lower torso.
The recovery period can last up to several weeks. The precise amount of time required for healing will depend on the extent of the procedure performed and other individual factors.
The results can be permanent. However, a patient must commit to maintaining a healthy, stable body weight for life.
Sometimes, liposuction can be performed along with abdominoplasty surgery. In certain cases, this can allow a surgeon to achieve greater precision in sculpting and contouring the abdomen.
If you'd like to learn more or find out if you are a candidate for abdominoplasty surgery, call Sovereign Plastic Surgery to schedule a consultation with Dr. Shulman at her office in Sarasota, FL.