Breast Augmentation Surgery Performed at Sovereign Plastic Surgery in Sarasota, FL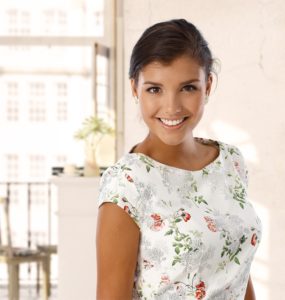 Breast augmentation is a type of cosmetic plastic surgery that can provide you with a fuller bust line or a better-proportioned physique through the placement of gel- or liquid-filled breast implants. To ensure the best possible outcome, you'll want to work with a highly experienced and artistically gifted surgeon like Dr. Alissa M. Shulman at Sovereign Plastic Surgery in Sarasota, Florida. Dr. Shulman can help you determine if breast augmentation surgery is right for you and, if so, provide you with a realistic idea of the likely outcome.
Since 2009, women in the Sarasota, FL, area have been turning to Dr. Shulman for personalized breast augmentation consultations. Dr. Shulman's extensive experience allows her to help her patients make sound choices regarding the optimum size and shape of their breasts. As a board-certified plastic surgeon and lifelong sculptor of the human form, she has a unique perspective that is invaluable in many situations, including the operating room, where her skills and artistry truly shine.
Dr. Shulman can custom-tailor a breast augmentation procedure to help you achieve a variety of appearance-related goals, such as:
Increasing the size of your breasts
Restoring pre-pregnancy breast size, firmness, or shape
Firming up your breasts if they have sagged or "deflated" following a significant weight loss
Improving the symmetry of your breasts
Creating a more proportional silhouette by balancing out your breasts with your hips
Whether you are looking for a dramatic or subtle change, Dr. Shulman can help you customize your new look during a personal consultation at her office in Sarasota, FL. There are many options for breast augmentation, which can sometimes seem overwhelming. Dr. Shulman can explain them and recommend the best selections for you based on your existing breast characteristics, body size, aesthetic preferences, and lifestyle. For instance, you'll need to choose an implant type, shape, profile, and size, as well as a specific surgical technique and incision placement.
Overall, in Dr. Shulman's view, the outcome of breast augmentation surgery should appear to be natural. The breasts should feel soft and move easily along with the rest of the body, and any scars should be well hidden. In other words, it should not be blatantly obvious that the breasts were surgically enhanced.
If you'd like to discuss breast augmentation surgery with Dr. Shulman, contact Sovereign Plastic Surgery to schedule a personal consultation at her warm and welcoming office in Sarasota, FL.