Fat Transfer Breast Augmentation – An Option for Women in Sarasota, FL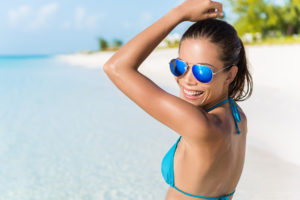 For certain women, breast augmentation through fat transfer is an alternative to the placement of implants. In Sarasota, FL, Dr. Alissa M. Shulman has been performing this and other types of plastic surgery, including breast reconstruction, since 2009. As a board-certified plastic surgeon and gifted sculptor, Dr. Shulman has both outstanding medical credentials and artistic talents. She has developed highly refined fat transfer skills by performing many breast reconstruction procedures for mastectomy patients, and this has provided her with a unique advantage in performing fat grafting procedures, including breast augmentation.
If you're interested in breast augmentation and would like to explore your options, you are welcome to consult with Dr. Shulman at Sovereign Plastic Surgery, her solo practice located adjacent to Sarasota Memorial Hospital in Sarasota, Florida. Dr. Shulman will encourage you to discuss your aesthetic concerns, as well as the surgical outcome you would like. If you are a candidate for breast augmentation with fat transfer, she will fully explain the procedure, which generally involves the following steps:
Through the use of liposuction, adipose tissue is harvested from another area of the body with excess fat, such as the waist or buttocks, then cleansed and processed to separate the fat cells from the surrounding fluid.
The processed fat is meticulously layered into the existing breast tissue to maximize its viability.
It's important to keep in mind that fat grafting can provide only a limited amount of volume enhancement as compared to breast implants. Therefore, the procedure is best suited for a woman who is looking for a subtle enhancement in the size of her breasts.
If you have questions about fat transfer breast augmentation, contact Sovereign Plastic Surgery to schedule a personal consultation with Dr. Shulman at our office in Sarasota, FL.