A Thigh Lift Performed in Sarasota, FL, Can Add Tone and Contour to Your Upper Legs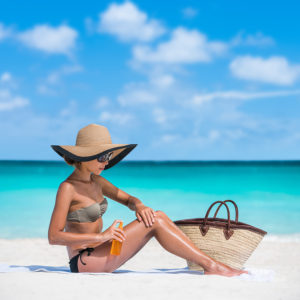 A thigh lift is a cosmetic plastic surgery procedure that can remove excess fat and skin from your upper legs to create a firmer and more well-defined appearance. This type of surgery may be suitable for you if you'd like to address a loss of contour or skin elasticity in your thighs that resulted from weight loss or aging.
The upper thighs are notoriously resistant to the effects of diet and exercise. While some people are able to achieve sufficient results, others find it difficult or even impossible to tone this often problematic area. For certain individuals, surgery can be a good solution. If you'd like to explore the possibility of achieving a sleeker silhouette with a thigh lift, you are welcome to discuss your surgical goals with Dr. Alissa M. Shulman, a board-certified plastic surgeon who founded her solo practice, Sovereign Plastic Surgery, in Sarasota, Florida, in 2009.
In general, if you'd like to improve the appearance of your thighs, you may be a good candidate for a thigh lift. However, Dr. Shulman must first confirm that you meet certain health requirements before she clears you for surgery. On the whole, this type of procedure may be appropriate for you if you:
Are troubled by excess skin and fatty tissue in your thighs
Have sincerely attempted to achieve the results you are looking for with diet and exercise without success
Have maintained a stable, healthy body weight for more than 12 months
Have good overall health, both physically and mentally
Do not smoke or use other tobacco products
Do not consume alcoholic beverages excessively
Have realistic expectations with regard to the outcome of a thigh lift procedure
Are willing to commit to maintaining your weight after surgery
During a personal consultation at her office in Sarasota, FL, Dr. Shulman can evaluate your candidacy for a thigh lift following an in-depth discussion, physical examination, and medical history review. Based on your specific needs, she can fully customize your procedure. For instance, she may use any of several surgical techniques, such as a lateral lift, medial lift, or inner thigh lift. For a more refined result, Dr. Shulman sometimes performs liposuction in conjunction with a thigh lift. Additionally, if you desire improvement but are not a surgical candidate, you may be interested in exploring a nonsurgical option, such as CoolSculpting®, an FDA-approved, noninvasive fat reduction treatment.
For more information on how a thigh lift can smooth and define your upper legs, contact Sovereign Plastic Surgery in Sarasota, FL. Our office is conveniently located right next to Sarasota Memorial Hospital, where Dr. Shulman serves as the first female Chief of Surgery and Section Chief of Plastic Surgery.