Considering Breast Reduction? Have Your Procedure Performed by Dr. Alissa M. Shulman in Sarasota, FL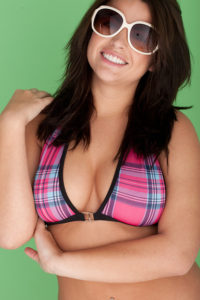 The goal of a breast reduction procedure (reduction mammoplasty) is to alleviate discomfort caused by overly large breasts. To accomplish this, a surgeon can remove excess skin, fat, and glandular tissue to make a woman's breasts more proportionate in size with the rest of her body. In order to achieve the best possible outcome, breast reduction surgery should be fully customized to meet a patient's unique needs, goals, and preferences. In Sarasota, FL, Dr. Alissa M. Shulman works closely with each patient to develop a personalized treatment plan.
As explained by Dr. Shulman, a woman might elect reduction mammoplasty to help her achieve appearance-related goals. However, it's important to note that a breast reduction procedure can also help with several health-related concerns faced by many women who have large breasts, including:
Backaches
Neck pain
Migraine headaches
Poor posture
Chafing
Stretch marks
Breathing difficulties
Numbness and tingling sensations in the arms and hands
Self-consciousness
Excess weight in a woman's chest can also interfere with her ability to participate in daily activities, such as exercising and performing certain work-related duties, and breast reduction may be helpful in these instances as well. These are just some of the factors that a woman should consider when determining whether a breast reduction procedure is right for her. For this reason and others, it's always best to seek the advice and guidance of an experienced plastic surgeon.
Over the years, many women from Sarasota, Florida, have entrusted their surgical care to Dr. Shulman, who is a board-certified plastic surgeon with unique experience gained through her work as a lifelong artist and sculptor of the human form. In 2009, Dr. Shulman established her solo practice, Sovereign Plastic Surgery. Her office is directly adjacent to Sarasota Memorial Hospital, where she also serves as Section Chief of Plastic Surgery.
If you are interested in a breast reduction procedure, you are welcome to talk with Dr. Shulman at her office in Sarasota, FL.