Reconstructive Surgery Performed by an Experienced Female Plastic Surgeon in Sarasota, FL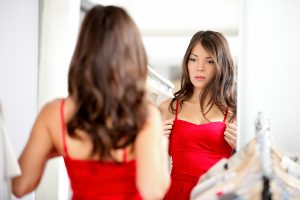 Breast reconstructive surgery is designed to recreate the look and feel of a woman's breast. This type of procedure may be performed during or after a mastectomy or lumpectomy. In Sarasota, Florida, Dr. Alissa M. Shulman has been the go-to surgeon for breast reconstructive surgery since 2009. Sporting a distinctive pink stripe in her hair, she is both a visible and a vocal advocate for breast cancer awareness. Also, as the first woman to be named Chief of Surgery and Section Chief of Plastic Surgery at Sarasota Memorial Hospital, she stands out even further in the male-dominated field of plastic surgery. Dr. Shulman's perspective as a female plastic surgeon is invaluable to her female patients; she fully understands women and their physical, mental, and emotional needs.
In addition to being a skilled and experienced plastic surgeon, Dr. Shulman is also a gifted artist and sculptor of the human form. While pursuing a career in medicine to further her desire to help others, she found her true calling as a plastic surgeon, which enables her to follow both of her passions. The human body is her artistic media, which she sculpts, restores, and enhances by performing cosmetic plastic and reconstructive surgery.
For women who choose to have breast reconstructive surgery, Dr. Shulman performs the following types of procedures in Sarasota, FL:
Breast reconstruction following a mastectomy or lumpectomy
Nipple-sparing mastectomy (Dr. Shulman works with the surgical team that performs the mastectomy procedure)
When performing reconstructive surgery, Dr. Shulman is committed to providing each patient with a result that closely resembles the look and feel of a natural breast. For instance, as an alternative to placing implants, she may recommend fat grafting. This creative technique involves liposuction to harvest fat from another area of a woman's body, such as the abdomen or buttocks. After the harvested fat is processed and purified, Dr. Shulman carefully layers the fat within a reconstructed breast to create the patient's desired size, shape, and appearance. Learn more about the process here.
To achieve the best possible outcome from breast reconstructive surgery, Dr. Shulman works closely with a patient's general breast surgeon. Usually, the process involves several steps that are performed over the course of one to two years.
If you've had (or will have) a mastectomy or lumpectomy and would like to discuss breast reconstructive surgery with Dr. Shulman, call Sovereign Plastic Surgery to schedule an appointment at our office in Sarasota, FL. She'll help you make the choice that is right for you.