Brachioplasty, Liposuction, and Other Cosmetic Procedures Performed by Dr. Alissa M. Shulman in Sarasota, FL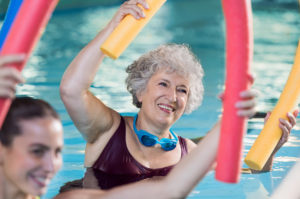 Brachioplasty is a cosmetic plastic surgery procedure designed to lift, tone, and tighten the undersides of the upper arms. Also known as arm lift surgery, brachioplasty may be appropriate for an individual who would specifically like to address visible skin sagging in his or her upper arms. This relatively common aesthetic issue often occurs along with the natural aging process, and can also result from a significant weight loss. If you live in the Sarasota, FL, area and would like to learn more about brachioplasty, you can turn with confidence to Dr. Alissa M. Shulman, a board-certified plastic surgeon and founder of Sovereign Plastic Surgery.
While exercises like pushups and triceps extensions can often be very effective for strengthening and toning the upper arm muscles, even the most intensive workout program will have no effect on lax or excess skin. In this situation, brachioplasty may provide a surgical solution. On the other hand, if there is good skin elasticity in the area, liposuction (a less invasive procedure) may be sufficient for removing a small amount of fatty tissue.
When performing a brachioplasty procedure at Sarasota Memorial Hospital in Florida, Dr. Shulman will typically:
Remove excess fat from the underarm area (spanning from the armpit and the elbow)
Tighten the underlying supportive tissues
Drape the skin over the newly refined contours
Trim away any excess skin
Before recommending brachioplasty for you, Dr. Shulman will ensure that you are healthy enough to undergo surgery and that an arm lift can help you achieve your aesthetic goals. Toward that end, it is very important for you to describe to her exactly how you would like the final cosmetic result to look. Dr. Shulman can show you some before and after photos to confirm that you are both on the same page. In order to help ensure that your brachioplasty result will last, you must also commit to maintaining a healthy and stable body weight after surgery.
If you'd like to learn more about brachioplasty, you can consult with Dr. Shulman at her solo practice, Sovereign Plastic Surgery, which is located next to Sarasota Memorial Hospital in Sarasota, FL.