Tighten and Tone Your Upper Arm Area With an Arm Lift Procedure in Sarasota, FL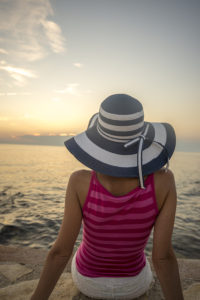 An arm lift procedure is a type of surgery known more formally within the medical community as brachioplasty. By removing hanging skin and excess fat from the underarm area, a surgeon can create a more toned and contoured appearance. In Sarasota, FL, board-certified plastic surgeon Dr. Alissa M. Shulman performs arm lifts and other cosmetic plastic surgery procedures to help her patients achieve their aesthetic goals. Throughout Sarasota and beyond, Dr. Shulman is well-known and respected for her surgical experience, down-to-earth manner, keen eye, and artistic skill — in addition to being a gifted plastic surgeon, she is also a lifelong artist and sculptor.
An arm lift procedure can be beneficial to an individual who wishes to address the "bat wing" effect that often occurs after a significant weight loss or along with age-related skin and tissue changes. This area of the body is notoriously resistant to the effects of working out, even with highly targeted exercises, such as:
Triceps pushups
Lat pulldowns
Reverse flies
Deltoid raises
As a result, some people who exercise regularly and are otherwise very fit could still benefit an arm lift procedure. Why? Even though exercise can be very effective for firming and toning muscles, it can do nothing for loose skin.
To help ensure the best possible result from an arm lift procedure, Dr. Shulman meets with each prospective patient at her office in Sarasota, FL. During a personal consultation, she facilitates a candid discussion about the patient's surgical goals, takes a complete medical history, and performs a thorough physical examination. She will also explain the surgery in detail, describe its expected results, and answer any questions. Ultimately, Dr. Shulman wants her patients to be well informed, comfortable, and secure in their treatment choices.
If you'd like to discuss arm lift surgery or another cosmetic plastic surgery procedure with Dr. Shulman, contact Sovereign Plastic Surgery to set up an appointment.