Plastic and Reconstructive Surgery for Breast Cancer Patients in Sarasota, FL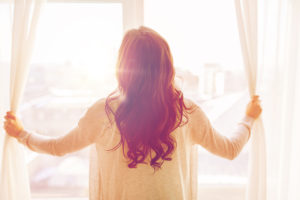 In Sarasota, FL, Dr. Alissa M. Shulman performs plastic and reconstructive surgery to address the aesthetic effects of breast cancer. While the primary focus of any cancer treatment plan is to eliminate the cancer, a secondary aspect may be to restore or enhance the patient's appearance. As a board-certified plastic surgeon as well as a gifted artist and sculptor, Dr. Shulman can work hand-in-hand with the other members of your treatment team to achieve the best possible outcome for you.
Dr. Shulman is highly skilled in performing a full spectrum of plastic and reconstructive surgery options for patients who undergo mastectomy and lumpectomy procedures. As a breast reconstruction specialist, Dr. Shulman considers the unique needs and preferences of each patient before recommending a specific treatment approach. For instance:
Breast reconstruction can sometimes be performed concurrently with a mastectomy or lumpectomy procedure, or it can be postponed until a later date. If a patient opts to wait, she may ultimately change her mind and elect not to proceed. Plastic and reconstructive surgery after breast cancer treatment is never medically necessary under any circumstances.
In some cases, the breast skin and nipple can be preserved during breast cancer surgery. This procedure is known as a nipple-sparing mastectomy. Alternatively, Dr. Shulman can perform nipple reconstruction with local skin or areola tattooing.
If a patient so chooses, breast reconstruction may be complemented with fat grafting. During this type of procedure, Dr. Shulman harvests fat cells from another area of the patient's body, such as her thighs. Then, after processing and purifying the harvested fat, Dr. Shulman precisely layers it within a reconstructed breast to sculpt the patient's desired shape, size, and appearance.
Following plastic and reconstructive surgery, many of Dr. Shulman's patients are able to put their cancer diagnoses behind them and move forward with the next chapters their lives. Of course, Dr. Shulman recognizes that recovery is a process, and she is always available to her patients by phone should any questions or concerns arise at any time. In addition, because she lives in Sarasota, Florida, she can see her patients quickly at her office, when necessary.
If you'd like to talk with Dr. Shulman, contact us to schedule an appointment at her office in Sarasota, FL. Her solo practice, Sovereign Plastic Surgery, is located next to Sarasota Memorial Hospital, where she serves as the first female Chief of Surgery and Section Chief of Plastic Surgery.