Body Contouring Performed by Dr. Alissa M. Shulman of Sovereign Plastic Surgery in Sarasota, FL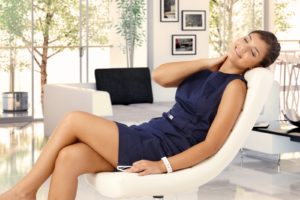 With body contouring surgery, Dr. Alissa M. Shulman of Sovereign Plastic Surgery in Sarasota, Florida, may be able to refine your physique beyond what you have already accomplished through diet and exercise. Like many people, you may have noticed that certain areas of your body tend to respond to the effects of weight loss or aging much faster than others. One reason is that many aspects of your body profile are genetically predetermined.
If you've found that you haven't been able to improve certain areas of your body despite your healthy eating habits or regular physical activity, or to shield them from the inevitable effects of getting older, body contouring surgery may be a good solution for you. Dr. Alissa M. Shulman is committed to helping individuals from the Florida Suncoast area achieve their aesthetic goals through body contouring and other types of cosmetic plastic surgery.
Body contouring may involve a number of different surgical techniques. For instance, if you are at or near your ideal weight, you might benefit from:
Liposuction, which can reduce small pockets of excess fat that remain in your chin, neck, upper arms, abdomen, buttocks, thighs, knees, or other spots
A thigh lift, which can enhance your body's overall proportions by reducing fatty deposits that persist on the outside of your buttocks and thighs
A tummy tuck, which can streamline and flatten your abdominal region
Procedures like these can be performed individually, or may be combined in a comprehensive body contouring plan designed to treat stubborn fat and lax skin, as well as tighten, lift, and reshape several sagging areas. Dr. Shulman meets with each prospective patient individually to determine the best approach for meeting the patient's specific goals.
If you'd like to discuss body contouring surgery with Dr. Shulman, contact Sovereign Plastic Surgery to schedule an appointment at her office in Sarasota, FL.