Offering Breast Implant Removal & Rejuvenation Services in Sarasota, FL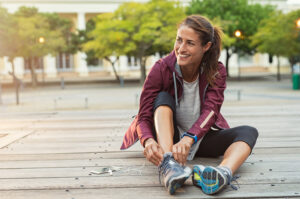 Are you interested in having your breast implants removed? If so, you can confidently turn to Dr. Alissa M. Shulman at Sovereign Plastic Surgery in Sarasota, Florida. Dr. Shulman is a board-certified plastic surgeon with experience performing a wide array of cosmetic procedures, including breast implant removals and rejuvenations, and she can help you achieve the results you desire.
The Benefits of Breast Implant Removal
Many women choose to have their breast implants removed for medical reasons, such as a capsular contracture, a rupture, or leakage. Others opt to have their implants removed because they feel that the implants no longer fit their lifestyle. No matter what your reasons may be for seeking a breast implant removal, you can look forward to smaller and potentially perkier breasts, as well as a more youthful overall appearance. An added benefit is that your doctor will be able to perform a more thorough mammogram once your implants are removed.
Will You Need a Breast Lift?
Not everyone needs a breast lift following a breast implant removal. It's generally only necessary when removing the implants causes the breasts to sag (a condition known as "ptosis"). Dr. Shulman can evaluate a variety of factors ahead of time — including your natural breast size, the size of your implants, how long your implants have been in place, and your skin's elasticity level — to predict whether you'll experience any sagging. If you choose to have a breast lift performed, Dr. Shulman can complete the procedure at the time of your breast implant removal or at a later date. Dr. Shulman often recommends fat grafting as a complement to this procedure. It improves the post-removal results — providing a more youthful, rejuvenated look and/or replacing lost volume.
Learn More About Breast Implant Removal & Rejuvenation
If you're considering having your breast implants removed, contact Sovereign Plastic Surgery today. Dr. Shulman will answer your questions, provide you with some additional information, and set up an appointment at her office, which is conveniently located on Arlington Street next to Sarasota Memorial Hospital. During your consultation, Dr. Shulman will get to know you and learn about your aesthetic goals, and then recommend a treatment plan that will help you achieve those objectives.