Body Sculpting for Women in Sarasota, FL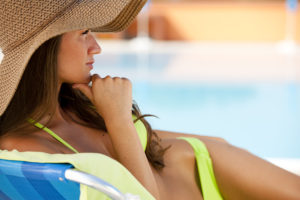 Body sculpting for women often includes a combination of proper nutrition, regular exercise, weight loss, and possibly liposuction. As explained by Dr. Alissa M. Shulman, a board-certified plastic surgeon and founder of Sovereign Plastic Surgery in Sarasota, FL, liposuction is never the first step in a body sculpting program. Rather, it is intended to help a woman "cross the finish line" in achieving her aesthetic goals after she increases her overall fitness level.
In other words, instead of serving as a weight-loss tool itself, liposuction is designed to provide subtle contouring in a small area of the body. Therefore, it may be appropriate for a woman who maintains a stable body weight and healthy lifestyle. The goal is to improve the proportions of a localized area that has retained fat despite sincere efforts to eat healthy and work out consistently.
Body sculpting for women often targets one or more of the following "problem" areas:
Buttocks
Waist
Hips
Thighs
Upper arms
Even though liposuction can be effective for this purpose, it is not right for every woman, nor is it a one-size-fits-all solution. For instance, liposuction cannot address cellulite, dimpled or sagging skin, or lax muscles. If a woman has any of these aesthetic concerns, Dr. Shulman may recommend a different type of plastic surgery, such as a tummy tuck, breast lift, or thigh lift. Also, in order to achieve a good liposuction outcome, a certain amount of skin elasticity must be present in the treatment area. This will help to ensure that the skin will conform well to the body's newly refined contours after surgery.
If you'd like more information about body sculpting for women, Dr. Shulman is an excellent resource in the Sarasota, Florida, Suncoast area. As a board-certified plastic surgeon, she has the knowledge and experience necessary to address her patients' concerns. Additionally, as a lifelong artist and sculptor of the human form, she has a keen eye and unique appreciation for natural beauty. She performs liposuction and other cosmetic plastic surgery procedures at Sarasota Memorial Hospital, which is located adjacent to her solo practice, Sovereign Plastic Surgery, in Sarasota, FL.