Breast Lift Surgery Performed by a Board-Certified Plastic Surgeon in Sarasota, FL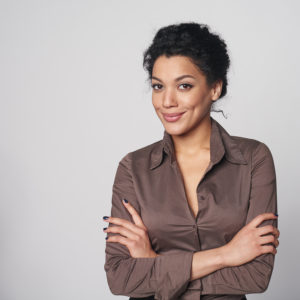 A breast lift may be a good option for you if you would like to improve the shape and fullness of your breasts, but not necessarily increase your bust size. At Sovereign Plastic Surgery in Sarasota, Florida, Dr. Alissa M. Shulman has been performing breast lift surgery for local women since 2009. If you choose to work with Dr. Shulman, she'll take the time to get to know you, learn about your concerns, and consider what she can do to enhance your appearance in accordance with your wishes. Instead of focusing on what you believe is "wrong" with your current look, Dr. Shulman will emphasize what is important to you – and also what is realistic.
In general, you may want to consider breast lift surgery (mastopexy) if you have:
Seen an unwanted change in your breast shape following pregnancy or nursing
Lost breast volume and skin elasticity as you've gotten older
Experienced hormonal changes that have affected the appearance of your breasts
Lost a significant amount of weight
Based on several individual factors, including your body type and lifestyle, Dr. Shulman might suggest a breast lift (with or without fat grafting), breast augmentation with implants, or both. Ultimately, the goal of any type of breast surgery is to create a natural-looking result with good proportion and balance. While breast augmentation alone can add volume and improve a slight amount of sagging, a combined approach may be preferable because it can address several concerns at once, such as loose breast skin, sagging breast tissue, and a lack of upper-pole (above the nipple) fullness.
If you and Dr. Shulman decide that a breast lift can address your aesthetic concerns, and you are healthy enough to have surgery, Dr. Shulman will review your surgical options with you. As a highly regarded plastic surgeon in the Sarasota, FL, area as well as a talented artist, Dr. Shulman has a unique ability to help her patients emphasize their positive physical attributes while subtly enhancing the precise areas that they would like to address with plastic surgery.
To learn more about breast lift surgery, contact Sovereign Plastic Surgery to schedule an appointment with Dr. Shulman at her office in Sarasota, FL.