Dr. Alissa M. Shulman Stands Out Among the Board Certified Plastic Surgeons in Sarasota, FL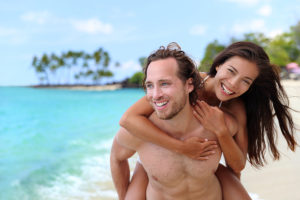 Board certified plastic surgeons have demonstrated competency in the highly focused practice of plastic surgery. Among other things, this medical specialty requires surgical knowledge, technical expertise, operative judgment, and ethical standards. An equally important but intangible requirement is bedside manner – the interpersonal skills necessary to inspire confidence, resolve problems, and achieve patient satisfaction. While board certification is completely voluntary on the part of a plastic surgeon, this credential can help a prospective patient confirm that a surgeon is capable, credible, qualified, and compassionate.
Unlike most board certified plastic surgeons in Sarasota, FL, however, Dr. Alissa M. Shulman offers her patients an additional advantage that goes far beyond her extensive medical credentials. Specifically, her plastic surgery skills are complemented by her experience as a lifelong artist and sculptor. By creating art, she has acquired a fine-tuned sense of aesthetics, as well as an in-depth appreciation of the intricate beauty of the human body. This directly carries over to her work as a plastic surgeon in Sarasota, Florida.
You might choose to work with Dr. Shulman for any of a variety of reasons. For instance, board certified plastic surgeons can perform:
Cosmetic plastic surgery – These procedures are designed to enhance and reshape certain areas of the body, such as the abdomen, breasts, or buttocks. In general, a good candidate for cosmetic plastic surgery is a healthy individual who has a positive outlook and realistic expectations regarding the surgical outcome. Cosmetic plastic surgery is always elective, and a patient should make this highly personal choice for him- or herself, not to meet someone else's expectations or to try to fit a certain image that is perceived to be ideal.
Reconstructive plastic surgery – These procedures are performed to treat areas of the body that are affected, either functionally or aesthetically, by congenital conditions, developmental issues, trauma, infection, or cancer. The goals are to improve function and ability, and in some cases, to enhance appearance.
Whether you're considering a cosmetic or reconstructive plastic surgery procedure, the process of choosing among the many board certified plastic surgeons who practice in the Sarasota, FL, area might seem overwhelming. But, you'll want to be sure to take your time and do your due diligence. Remember, you will likely live with the results of your choice for many years to come.
If you'd like to meet Dr. Shulman, you can contact Sovereign Plastic Surgery to schedule a personal consultation at her office.