Board-Certified Plastic Surgeon Dr. Alissa M. Shulman at Sovereign Plastic Surgery in Sarasota, FL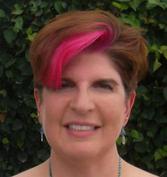 Selecting a plastic surgeon in Sarasota, Florida, is an important decision that should be made carefully. After all, you will live with the results of your choice for many years, if not the rest of your life. First and foremost, you'll want to find a board-certified plastic surgeon who has extensive experience in performing the specific type of procedure you are interested in. And, once you find a candidate who has the requisite expertise, you'll need to consider an equally important but intangible factor – how does the plastic surgeon make you feel? If you feel uncomfortable for any reason (or no reason at all), it would probably be best to keep looking.
In the Sarasota, Florida, area, many people place their trust in Dr. Alissa M. Shulman, a board-certified plastic surgeon and lifelong artist and sculptor who founded her solo practice, Sovereign Plastic Surgery, in 2009. During her journey in developing her career, Dr. Shulman:
Volunteered for a high school externship in plastic surgery at Buffalo General Hospital, where she discovered that she could pursue both of her passions – medicine and art – as a plastic surgeon
Graduated with honors from SUNY at Buffalo with dual degrees in anatomy and fine arts (sculpture)
Graduated from SUNY at Buffalo School of Medicine and Biomedical Sciences
Underwent required general surgery internship and residency at the University of Texas School of Medicine at Houston
Completed a research/teaching fellowship in microsurgery and a clinical fellowship in burn surgery at University of Texas School of Medicine at Houston
Completed residency training as a plastic surgeon at the Medical College of Ohio
Practiced for 8 years in South Bend, Indiana
In 2009 she opened her own solo practice in Sarasota, Florida
Section Chief of Plastic Surgery at Sarasota Memorial Hospital – 2011 to Present
First woman to be named Chief of Surgery – 2015 to 2016
Sarasota Memorial Hospital 2017 Physician of the Year
Past President of the Sarasota County Medical Society – 2015 to 2016
Chief of Staff Elect at Sarasota Memorial Hospital
President Elect of the Florida State Society of Plastic Surgeons
Past President of the Florida Society of Plastic Surgeons
A highly qualified plastic surgeon as well as a skillful listener, Dr. Shulman takes time to get to know each patient, learn about their concerns, and assess what she can do to enhance their appearance – regardless of body type. Instead of focusing on what is "wrong," Dr. Shulman seeks an understanding of what is important to the patient, and also what is realistic. As an avid proponent of healthy lifestyles and patient education, Dr. Shulman works closely with her patients to ensure that the results she achieves will last.
Throughout her life, Dr. Shulman has taken a certain amount of pride in being "different." Her unique ability to see things in her own way continues to define her perspective as a plastic surgeon. Truly passionate about her work, Dr. Shulman has a goal to make her patients look as good as they would realistically like, while accentuating the positive physical features they already have.
If you'd like to meet Dr. Shulman, a gifted plastic surgeon who fully understands her patients' concerns, you can contact Sovereign Plastic Surgery to schedule an appointment at her office in Sarasota, FL.