Enhance Your Breasts or Buttocks with a Fat Transfer Procedure in Sarasota, FL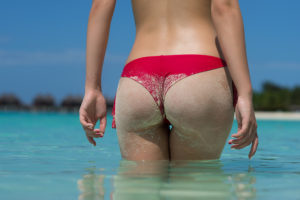 A fat transfer is a cosmetic procedure designed to subtly enhance and harmonize the body's overall proportions. To do so, a surgeon removes excess fatty tissue from one area, such as the waist or thighs, then transfers it to another area, such as the breasts or buttocks. For fat transfer procedures and other types of plastic surgery, individuals in the Sarasota, FL, area have been turning to Dr. Alissa M. Shulman since 2009. Dr. Shulman is a board-certified plastic surgeon who founded Sovereign Plastic Surgery, her solo practice which is located adjacent to Sarasota Memorial Hospital.
As a reconstructive surgeon who works with many patients both during and after their mastectomy procedures, Dr. Shulman has acquired extensive experience in performing complex breast reconstruction surgeries using fat transfer techniques, and she is able to utilize this refined expertise when performing certain types of cosmetic plastic surgery as well. Additionally, her patients benefit directly from her experience as a lifelong artist and sculptor, which has helped her to develop a deep understanding of the multi-faceted beauty of the human form.
When performing fat transfer procedures in Sarasota, Florida, Dr. Shulman uses the advanced REVOLVE™ System, which is designed to yield both rapid and reliable results through:
Fat harvesting – An isolated body area that has excess fat is treated with liposuction. A thin, flexible tube (cannula) is repeatedly inserted through a series of small incisions, then used to break up the fatty tissue and suction it out.
Fat processing – The harvested fat cells are placed in a closed device and processed by the REVOLVE™ System, which separates fatty tissue from fluid waste.
Fat transfer – The processed fat cells are injected into the targeted breast or buttock to enhance its shape and volume.
A fat transfer may be appropriate for a nonsmoker who is slightly overweight and has maintained a stable body weight for at least 12 months. Dr. Shulman generally advises against gaining weight in preparation for a procedure (with an intention of losing weight afterward). Here's why: if the fat cells used for a transfer were harvested from an area of the body that is usually affected by weight fluctuations, any weight gains or losses that occur after healing could affect the final outcome.
If you'd like to discuss a fat transfer procedure with Dr. Shulman, call Sovereign Plastic Surgery to schedule a personal appointment at our office in Sarasota, FL.