Liposuction Surgery Performed by a Board-Certified Plastic Surgeon in Sarasota, FL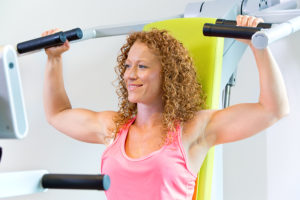 Liposuction surgery can refine the contours of the body by removing small pockets of excess fat. But, in order to achieve the best possible result, a surgeon must also be able to create a very smooth skin surface after suctioning away the targeted fatty tissue. This not only requires specialized training and extensive experience, but also an artistic eye for shape and proportion. As a board-certified plastic surgeon – as well as a talented artist and sculptor – Dr. Alissa M. Shulman of Sovereign Plastic Surgery in Sarasota, Florida, is uniquely qualified to perform liposuction surgery and a variety of other cosmetic procedures.
Of course, every individual is unique in terms of both anatomy and aesthetic preferences. For this reason, Dr. Shulman schedules a face-to-face meeting with each prospective patient to gain an understanding of his or her surgical goals and assess whether they can be achieved with lipo.
If you're interested in lipo, Dr. Shulman can help you determine if a cosmetic procedure is right for you during a personal consultation at her office in Sarasota, FL. For instance, you may benefit from liposuction surgery if:
You have maintained a healthy, stable body weight for at least 12 months
You have a high concentration of fatty tissue in an isolated area of your body, such as your upper arms, waist, buttocks, hips, or thighs
You have been unable to achieve the results you are looking for with diet and exercise (liposuction surgery is intended to supplement – rather than substitute for – weight loss)
You are in good overall physical and emotional health
You have firm skin with sufficient elasticity
You do not smoke
You have realistic expectations with regard to the outcome of liposuction surgery
When considering liposuction surgery, it's important to understand that it cannot tighten loose, hanging skin, nor will it have any effect on cellulite. With that said, lipo can be very effective for certain people who are interested in reducing stubborn fatty pockets to create a more sculpted silhouette.
To learn more about liposuction surgery and receive personalized advice from Dr. Shulman, contact Sovereign Plastic Surgery to schedule an appointment at our office in Sarasota, FL.