Plastic Surgery Performed by a Board-Certified Plastic Surgeon in Sarasota, FL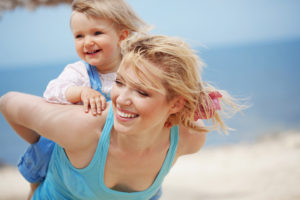 If you're thinking about having any type of cosmetic plastic surgery, it's essential to first obtain professional and unbiased advice. Your best source is an experienced, reputable, board-certified plastic surgeon. In Sarasota, Florida, that surgeon is Dr. Alissa M. Shulman.
Dr. Shulman offers her patients the many advantages of her comprehensive and unique surgical expertise. It is comprehensive because she has specialized in sculpting the body from the neck down for many years. It is unique because she pursued her passion for art as a sculptor long before she became a surgeon specializing in cosmetic plastic surgery. All of that is enhanced by the independent philosophy of a person who has always fully embraced her own individuality. This rare combination of outstanding medical credentials and extensive artistic background truly sets Dr. Shulman apart from other plastic surgeons in the Sarasota, FL, area and beyond.
To help her patients achieve their appearance-related goals, Dr. Shulman performs several types of cosmetic plastic surgery, including:
Breast reduction
Breast augmentation
Breast lift
Liposuction
Fat grafting
Tummy tuck
Arm lift
Thigh lift
Depending on a patient's needs and preferences, Dr. Shulman may develop a comprehensive treatment plan that includes two or more cosmetic plastic surgery procedures. For instance, a "mommy makeover" could include a tummy tuck, liposuction, and breast augmentation.
If you'd like to discuss your cosmetic plastic surgery goals with Dr. Shulman, contact Sovereign Plastic Surgery to schedule a personal consultation at her office in Sarasota, FL. From the moment you walk into the lobby, our entire staff will treat you with respect and compassion, and we believe you will feel confident that you have chosen the right surgeon, staff, and facility.