Lipo Procedures Performed in Sarasota, FL, by a Board-Certified Plastic Surgeon Who Is Also a Gifted Sculptor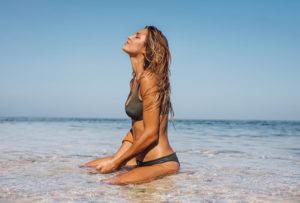 Lipo procedures can be performed by a plastic surgeon to contour and refine specific areas of the body and achieve better overall balance and proportion. In Sarasota, FL, Dr. Alissa M. Shulman performs a wide variety of lipo procedures, as well as other types of cosmetic and reconstructive plastic surgery, at Sarasota Memorial Hospital. Her solo practice, Sovereign Plastic Surgery, is conveniently located right next to the hospital.
Given the popularity of lipo procedures, many physicians in the Sarasota, Florida, area hold themselves out as "liposuction experts." Unfortunately, not all are well trained and experienced in performing lipo. Therefore, when evaluating surgeons, it is essential to gather information and get a good sense of each candidate's:
Board certification in a surgical specialty
Years of experience
Accredited liposuction training in a classroom
Hands-on training by performing lipo procedures in an operating room
Liposuction results
Reputation among both patients and peers
Ethical standards
Philosophy on liposuction safety (e.g., definition of "excessive liposuction," or the maximum amount of lipo that can be performed safely on a patient in a single day)
Artistic and aesthetic sensibilities
An equally important, but less tangible factor, is a surgeon's bedside manner. In other words, how does the candidate make you feel when you interact and communicate with him or her? If a surgeon is rude, abrupt, cold, standoffish, arrogant, or a poor listener, or makes you feel misunderstood or uneasy for any other reason (or no reason), it would be best to look elsewhere for a surgeon who performs lipo procedures.
We think you'll feel comfortable with Dr. Shulman. In fact, many of her patients tell us that they feel more like her family members. If you would like to meet Dr. Shulman, you are welcome to schedule a consultation at her office in Sarasota, FL.