Body Sculpting Surgery Can Add Refined Contour Your Physique in Sarasota, FL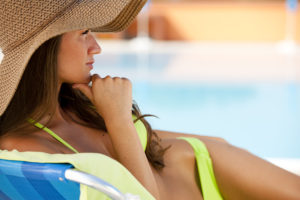 Body sculpting surgery can build upon your hard-won results of diet and exercise to further shape and tighten a specific area of your body, such as your waist, lower back, or inner thighs. Usually, the goal is to target isolated pockets of stubborn fat or excess skin that linger after weight loss. As explained by Dr. Alissa M. Shulman, a board-certified plastic surgeon and founder of Sovereign Plastic Surgery in Sarasota, Florida, body sculpting can help you "cross the finish line" after achieving a weight-loss goal.
As with any other type of surgery, to ensure the best-possible outcome from body sculpting, it's important to work with an experienced and trusted surgeon. You can turn with confidence to Dr. Shulman, who is both a widely respected plastic surgeon and gifted sculptor of the human form. Her unique talents truly set her apart from her peers, making her one of the most sought-after plastic surgeons in the Sarasota, FL, area.
Dr. Shulman takes a highly individualized approach to plastic surgery. Before recommending body contouring for you, she will first confirm that you are healthy enough for surgery and that you have no underlying medical conditions that could potentially complicate your procedure. In general, if you've maintained a stable body weight for more than 12 months, you may be a candidate for body sculpting surgery.
If body sculpting is appropriate for you and you decide to proceed, Dr. Shulman can develop a personalized treatment plan consisting of one or more types of cosmetic plastic surgery, such as liposuction, a tummy tuck, or a thigh lift. While each of these procedures can target a different area of your body, all types of body sculpting surgery are intended to address small amounts of fatty tissue and lax skin that have resulted from:
A dramatic weight loss
Significant weight fluctuations
Pregnancy and childbirth
An age-related loss of skin elasticity and firmness
Dr. Shulman will provide all of the information you need to make informed decisions about body sculpting and other cosmetic surgery procedures. As part of this process, she'll get to know you in order to gain a full understanding of your surgical goals and expectations, and then explain in detail how surgery can (or cannot) be used to achieve them.
If you'd like to meet with Dr. Shulman to talk about body sculpting surgery, contact Sovereign Plastic Surgery to request an appointment at our office in Sarasota, FL.