A Mommy Makeover in Sarasota, FL, Can Address Physical Changes That Occur After Childbirth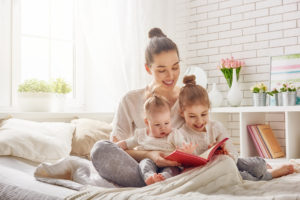 The term "mommy makeover" is often used to refer to a comprehensive treatment plan that includes one or more cosmetic plastic surgery procedures. Collectively, the goal of these procedures is to address the physical effects of pregnancy, childbirth, and breastfeeding, all of which can have a dramatic effect on a woman's body. One potential advantage of this type of combined surgical approach is that it may involve only one surgical session and one recovery period.
Oftentimes, a mommy makeover will target more than one area of a woman's body, so it is important to work with a surgeon who has acquired wide-ranging experience. Performing cosmetic plastic surgery in Sarasota, FL, since 2009, board-certified plastic surgeon Dr. Alissa M. Shulman is well-known and respected for her surgical skills as well as her compassionate bedside manner. Dr. Shulman's personalized approach to patient care distinguishes her as a surgeon, and many women confidently turn to her for their mommy makeover procedures.
It's quite understandable that, after having children, many women want to get back to their pre-pregnancy bodies. The best way to achieve this is through healthy eating and regular physical activity, which can often be effective enough to eliminate the need for surgery. However, diet and exercise can only go so far, and sometimes even the most dedicated efforts do not sufficiently address all of the physical changes that result from childbearing. To help bridge this gap, Dr. Shulman can perform a mommy makeover in Sarasota, Florida, to treat:
Lax skin – Pregnancy-related weight fluctuations can cause the skin in a woman's abdominal region to loosen, and this effect can worsen if she continues to lose weight after giving birth. For this reason, one cosmetic plastic surgery procedure that is often included in a mommy makeover regimen is a tummy tuck, which can surgically remove and tighten the excess skin.
Sagging breasts – After pregnancy and breastfeeding, some women find that their breasts appear saggy or deflated, while others find that their breasts remain more enlarged than they would like. Changes like these can become more pronounced with multiple pregnancies or prolonged breastfeeding. To help a woman achieve her appearance-related goals with regard to her breasts, a mommy makeover can include a breast lift, augmentation, or reduction.
Diastasis recti – Over the course of a pregnancy, a woman's abdominal muscles may separate to accommodate the growing fetus, and this can result in a lasting tummy bulge. While the abdominal muscles can be strengthened with exercise, there is no way to repair the separation without surgery.
Residual pockets of fat – Liposuction may be included in a mommy makeover to reshape and contour isolated areas of a woman's body, such as her abdomen, thighs, hips, buttocks, and low back, by suctioning out small amounts of excess fat.
The best candidates for a mommy makeover are generally women who exercise regularly, have achieved a stable body weight, are generally healthy, have finished breastfeeding, and do not intend to have any more children.
During a personal consultation, Dr. Shulman works closely with each prospective patient to discuss her concerns, review her options, and create a customized mommy makeover treatment plan to help achieve her aesthetic goals. Having had two little girls of her own, Dr. Shulman has personally experienced these not-so-subtle body changes, and she understands and empathizes with her patients.
To learn more, contact Sovereign Plastic Surgery in Sarasota, FL.