Brazilian Butt Lift Surgery Performed by a Board-Certified Plastic Surgeon in Sarasota, FL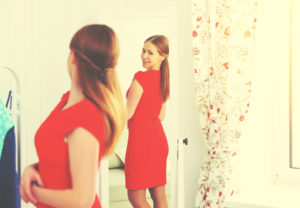 A Brazilian butt lift is a surgical technique that can enhance the appearance of your derriere by adding shapely fullness and lift. Dr. Alissa M. Shulman of Sovereign Plastic Surgery performs this and other cosmetic plastic surgery procedures for patients from Sarasota, Florida, and surrounding areas. In addition to being a highly experienced and well-respected cosmetic plastic surgeon, Dr. Shulman offers her patients a further advantage – she is a gifted artist and sculptor who has an in-depth appreciation of the beauty of the human form.
While some people are looking for subtle changes, others want dramatic effects. Therefore, Dr. Shulman fully customizes each procedure to meet her patients' specific needs. You may be interested in Brazilian butt lift surgery for any of a variety of reasons. For instance:
The skin on your backside may have lost some of its firmness and elasticity over time due to weight fluctuations or the natural aging process, resulting in a deflated and boxy appearance. Lax skin in this area can cause your buttocks to "hang" lower on your body, mainly because the position of your gluteal crease will remain unchanged.
You might have a naturally small buttocks, or simply prefer the look of a fuller and shapelier backside.
Whatever your reasons for exploring this cosmetic procedure, Dr. Shulman can help. During a personal consultation at her office in Sarasota, FL, she can determine if your goals are realistic and, if so, whether surgery is a good way to accomplish them. She will also recommend a specific surgical approach based on your anatomy and preferences.
When performing a Brazilian butt lift, Dr. Shulman generally uses two techniques: liposuction for fat grafting, and the placement of the harvested fat for buttocks augmentation and the suctioning excess fat from above and below the buttock for better shape. Fat grafting involves the removal and use of unwanted fat from another area of the body, such as the hips, thighs, or "love handles." As a board-certified plastic surgeon who performs many intricate breast reconstruction procedures, Dr. Shulman has developed highly advanced fat grafting skills, and her refined expertise provides her with a key advantage in performing Brazilian butt lift procedures and other types of cosmetic plastic surgery that involve fat transfers.
To learn more about Brazilian butt lift surgery, contact Sovereign Plastic Surgery in Sarasota, FL, where you can meet with Dr. Shulman to discuss your surgical goals and find out if the procedure is right for you.