What is CoolSculpting®? Dr. Alissa M. Shulman of Sovereign Plastic Surgery in Sarasota, FL, Explains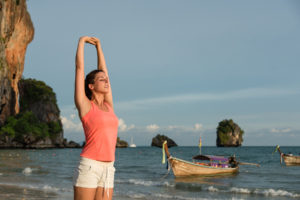 What is CoolSculpting®? How does it work? Is it effective? These questions are often directed to Dr. Alissa M. Shulman, a board-certified plastic surgeon who practices at Sovereign Plastic Surgery in Sarasota, FL. This is quite understandable, as a nonsurgical fat reduction treatment can be an appealing alternative to cosmetic plastic surgery — especially for the many people who are unable to achieve the results they desire with healthy lifestyle practices like regular exercise and good nutrition.
Coolsculpting® is a fat-freezing procedure. Why is it unique and can it be tailored for you? Among other things, it is currently the only FDA-approved, nonsurgical treatment that uses controlled cooling to reduce stubborn pockets of excess fat. During a treatment session, a gel pad and vacuum applicator are applied to the targeted area. Using the vacuum, a physician draws skin up into the applicator cup and then safely delivers controlled cooling to gently and effectively target the underlying fat cells, which become crystallized and die. Over time, the patient's body naturally eliminates the dead fat cells, resulting in a more sculpted and contoured silhouette.
As compared to liposuction and other cosmetic plastic surgery procedures designed to remove excess fat, what is the key advantage of CoolSculpting®? Actually, there are several, including:
No incisions or injections
No effect on skin or surrounding tissue
No downtime
What's more, many patients find that they are comfortable enough to read, browse the internet, or even nap during treatment. Most return to work or other regular activities immediately afterward.  Basically, no downtime and/or missing out on life and you can enjoy your evening with friends and family.  And, the treated fat cells are gone for good because they simply do not come back!
If you'd like to learn more, don't just type the phrase "what is CoolSculpting®" into a Google search box. The information you find on the internet can be helpful, but for personalized advice, talk with Dr. Shulman at her office in Sarasota, FL. Contact Sovereign Plastic Surgery to schedule an appointment today.