Liposuction Without Surgery — CoolSculpting® Performed by Dr. Alissa M. Shulman in Sarasota, FL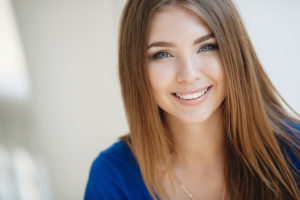 With CoolSculpting®, it may be possible to achieve a subtle liposuction effect without surgery. This FDA-approved, nonsurgical fat-freezing procedure can be an effective alternative to cosmetic plastic surgery for certain individuals, particularly those who have achieved a healthy and stable body weight through healthy eating and regular exercise but are unable to reduce small pockets of stubborn fat. If you're interested in learning more about this unique approach to fat reduction, Dr. Alissa M. Shulman of Sovereign Plastic Surgery in Sarasota, FL, can provide the expert advice and personalized guidance that you need to make fully informed treatment choices.
How does liposuction without surgery work? CoolSculpting® uses controlled cooling to reduce the amount of fatty tissue in specific areas of the body. During a typical treatment session at her office in Sarasota, Florida, Dr. Shulman will:
Apply a gel pad and vacuum tool to the targeted area of the body
Create suction with the vacuum to draw a small section of skin up into the applicator cup
Administer carefully controlled cool temperatures to the tissue contained within the applicator cup
As a result of liposuction without surgery, the fat cells underneath the skin's surface will become crystalized and die. Over time, as body naturally eliminates the dead fat cells, a trimmer and shapelier form will become apparent. And, once this occurs, the treated fat cells will be gone for good.
For the right patients, liposuction without surgery offers several advantages over cosmetic surgery procedures designed to remove excess fat. For instance, CoolSculpting® does not involve incisions or injections, has no effect on tissues surrounding the treatment site, and does not require any downtime. Most patients are able to go back to work and resume other activities right away. For this reason, CoolSculpting® is sometimes referred to as "lunchtime lipo."
For more information, contact Sovereign Plastic Surgery to schedule an appointment with Dr. Shulman at her office in Sarasota, FL.