Liposuction Alternatives, Including CoolSculpting®, Performed by Dr. Alissa M. Shulman in Sarasota, FL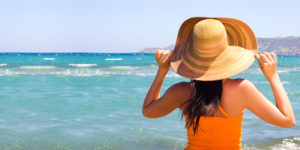 If you're researching liposuction alternatives, you may be interested in learning more about CoolSculpting®. This FDA-approved, nonsurgical fat-freezing procedure offers a key advantage over liposuction; that is, it can produce a similar effect (to a certain extent) without surgery. Best suited for people who would like to achieve a subtle physical enhancement through the removal of a small amount of fat, CoolSculpting® has become a standout among liposuction alternatives. To find out if it's right for you, you are encouraged to talk with Dr. Alissa M. Shulman, an experienced and board-certified plastic surgeon who has been practicing in Sarasota, FL, since 2009.
Among the liposuction alternatives that are now available, CoolSculpting® has become particularly popular among Dr. Shulman's patients in Sarasota, Florida, because it:
Does not involve any incisions, injections, or anesthesia
Does not produce soreness, bruising, or swelling in the treatment site
Does not require any downtime
When considering the advantages of liposuction alternatives like CoolSculpting®, it's important to keep in mind that liposuction is a more invasive approach, and therefore it can produce a more dramatic result. For this reason, Dr. Shulman might recommend liposuction over its alternatives if you are looking to reduce a moderate amount of fat in your hips, thighs, buttocks, waist, or upper arms.
On the other hand, CoolSculpting® may be a good option for you if you are close to your target body weight but want to address a small, localized problem area. This state-of-the-art treatment uses a specialized cryolipolysis device to subject fat cells to carefully controlled cold temperatures, causing the cells to become crystalized and die. In the days and weeks that follow the procedure, the dead fat cells will be naturally flushed out of the body, with the final result becoming fully apparent within a few months.
If you'd like to learn more about CoolSculpting® and other liposuction alternatives, Dr. Alissa M. Shulman of Sovereign Plastic Surgery in Sarasota, FL, can provide the expert advice and personalized guidance that you need to make fully informed treatment choices. Contact us today.