CoolSculpting® – A Nonsurgical Fat Reduction Treatment Available in Sarasota, FL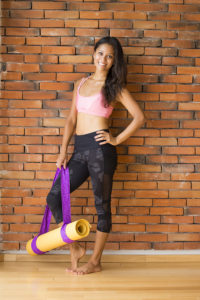 CoolSculpting® is an innovative, nonsurgical way to reduce small pockets of stubborn fat. Maybe you've tried diet and exercise, but you haven't been able to achieve the results you're looking for. Or, perhaps you've looked into having a cosmetic procedure, but you found out you are not a candidate for surgery. In either scenario, CoolSculpting® may be a good option for you. If you're ready to make a change in your appearance, you can explore your options with Dr. Alissa M. Shulman, board-certified plastic surgeon who offers this and other cosmetic treatments at Sovereign Plastic Surgery in Sarasota, Florida.
A revolutionary technology, CoolSculpting® can be used to treat excess fat cells in a precise area of the body to induce a noticeable, natural-looking reduction in fat bulges. First, a gel pad and applicator are applied to the targeted area. Using suction, the CoolSculpting® applicator then draws a small amount of tissue upward, after which controlled cooling is delivered. When the treated fat cells become crystallized (frozen), the body will naturally eliminate them – for good.
At Sovereign Plastic Surgery in Sarasota, FL, Dr. Shulman uses CoolSculpting® to treat several areas of concern, such as:
Submental fat (a "double chin")
The flanks ("love handles")
The hips (a "muffin top")
The back (a "bra bulge")
The upper and lower abdominal area
The male chest
The inner thighs
The knees
The outer thighs ("saddlebags")
The upper arms ("batwings")
After seeing the results of your CoolSculpting® procedure, you'll probably be inspired to take even better care of yourself going forward. However, if you do gain weight, the excess fatty tissue won't necessarily return to the treated areas. Rather, it will likely be distributed evenly throughout your body. As a strong proponent of healthy living, Dr. Shulman will work with you to help ensure that the results she achieves with CoolSculpting® will last.
If you'd like to refine the contours of your silhouette without surgery or downtime, you may want to consider CoolSculpting®. What's more, Brilliant Distinctions® members can earn points for this treatment. To learn more, contact Sovereign Plastic Surgery in Sarasota, FL, to schedule a time to meet with Dr. Shulman.